Android
In Settings select WiFi. To add a new network, tap on the "+" at top right.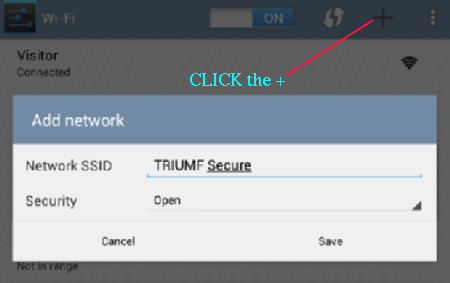 Enter Network SSID TRIUMF Secure.
For Security, select 802.1x EAP. More fields should appear.
For Identity and Password, Provide your TRIUMF TRIDENT Username and Password.
Check Show advanced options; more fields should appear. Select:
EAP method PEAP
Phase 2 authentication MSCHAPv2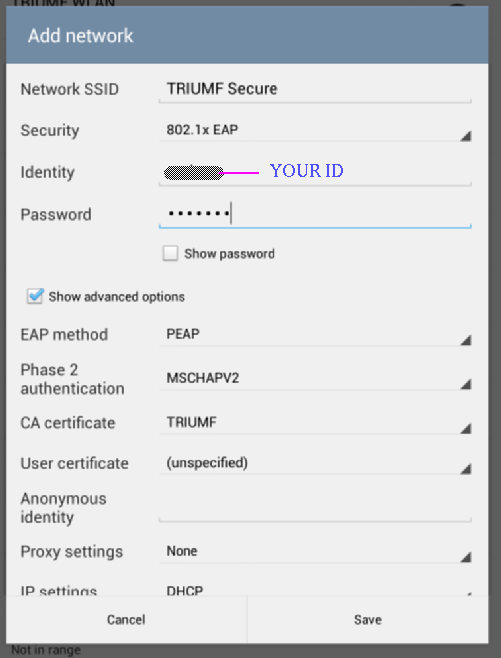 Leave the other fields alone. Tap Save.
TRIUMF Secure SSID is now added to your wireless profile
---

An alternative to not specifying the certificate is: