LinkedIn Learning
LinkedIn Learning at TRIUMF
TRIUMF has acquired LinkedIn Learning licensing to provide a large library of learning sessions covering many professional topics including:
Career Development
Finance and Accounting
Human Resources
Leadership and Management
Software such as - Microsoft Office, Project, PhotoShop, Java, Python, SQL
web design
data science
CAD
Graphic Design
and much more
Requirements
A TRIDENT account at TRIUMF.
A LinkedIn account that is associated with a your personal email address or your TRIUMF email address.
Note: LinkedIn allows you to have multiple email addresses associated with your LinkedIn profile. You can add email addresses by logging into your LinkedIn account, clicking on the "Me" menu and selecting the Settings and Privacy item from the drop down. In the Login and Security section, click on the Change item beside "Email addresses" and modify the email addresses as you like.

Getting Started 
A registration process is required for each person who will access this resource.
Invitations will be sent from "TRIUMF via LinkedIn Learning" to many TRIUMF people. The subject line is " Your organization has invited you to use LinkedIn Learning."
Click on the "Get started now" button as shown in the image below.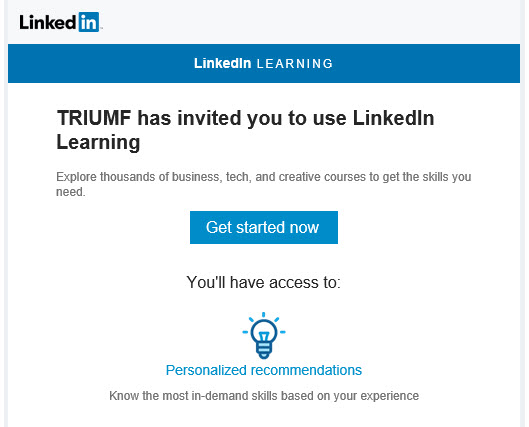 This should open a web browser session which will be redirected to the TRIDENT authentication site. Enter in you TRIDENT credentials. Enter your account name as either username@trwin or trwin\username.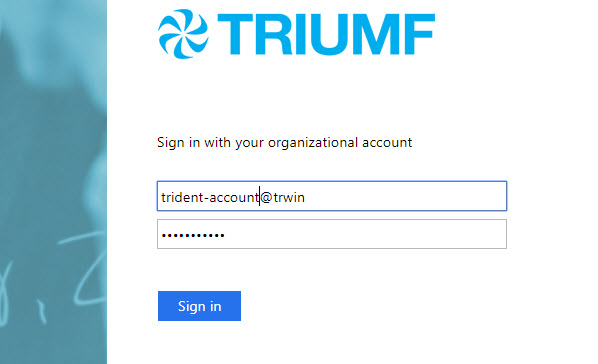 Once the authentication is complete, you will be prompted to sign in to your LinkedIn account. This can be a personal LinkedIn profile or a TRIUMF profile. There is an option to create a LinkedIn account if you don't have one.
You will then be prompted to "Accept and Continue" which will cause your LinkedIn Learning profile to become activated and and you will have access to the resource.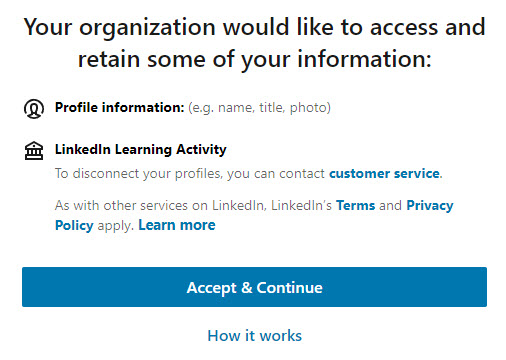 Clicking on the "How it works" link as shown in the image above will present a pop-up. This may address some of the questions you have about the service.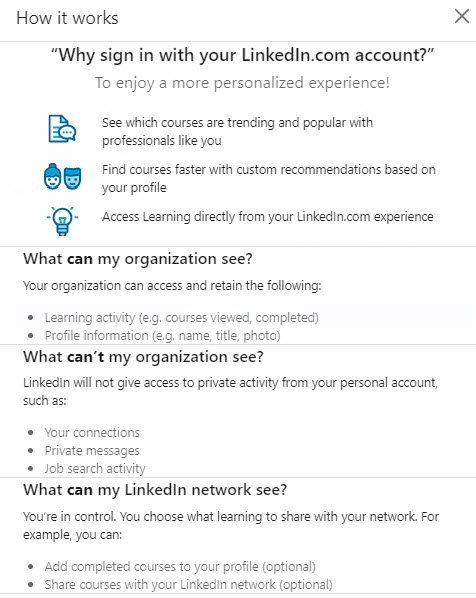 Accessing LinkedIn Learning

From this point onwards, each time you log into LinkedIn, you will see the Learning menu item at the top of the page as shown in the image below. Clicking on this will take you to LinkedIn Learning.

Getting Assistance with LinkedIn Learning
Please contact Phil Jones by email at pjones@triumf.ca